3 May 2018
Our TOP FIVE Caterers We Love To Work With
Struggling with inspiration for a superb caterer to complete your perfect event? Here are some top recommendations from LCE.
Bovingdons
Celebrating 30 years of exceptional food, seamless service and trusted event delivery, Bovingdons are a go to caterer for LCE, providing us with a reliable team, top quality food and great value for money. They take time to understand our vision for our client's events and work tirelessly to bring this to fruition with perfect management down to the last detail. Their summer faves are;
Cocktail: 'Hendriks & Fever Tree tonic' with cucumber ribbons, pink peppercorns and rosebuds
Dish: 'Strawberries and Cream' – a white chocolate sphere with strawberries three ways, meringue and candyfloss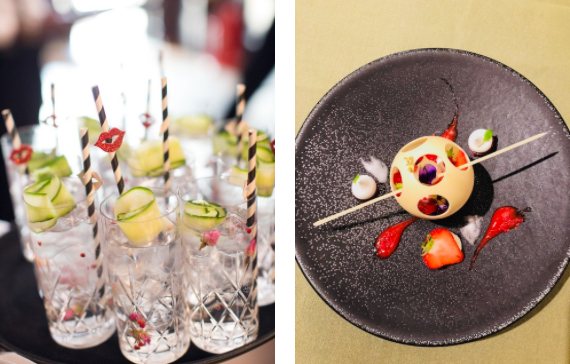 Cooks & Partners
Privately owned, these guys provide an exceptional food experience with delicious food beautifully presented and served with the utmost professionalism. Based in London, they work with stunning and unique venues and have experience working in just about any space imaginable! If you are looking for a great caterer who does not charge the earth, these are a fabulous option. Their faves this summer are;
Cocktail: Pear, rosemary and gin fizz
Dish: a starter of pulled spring lamb bon bon served with preserved tomato and chilli

Rocket
'The thoughtful marriage of great food and drink is the hallmark of every Rocket event' – we love this! It is so very true. The quality of ingredients used by the team, their wonderful inspiration for their dishes and the service with which these culinary delights are served is exceptional. Based in London, they are a fabulous caterer for top notch events. Their faves this summer are;
Cocktail: 'No Way Rosé' – a blend of sweet red vermouth, London dry gin and fresh grape juice with a dash of rhubarb bitters
Dish: Roast scallop & smoked pancetta on a rosemary spiedini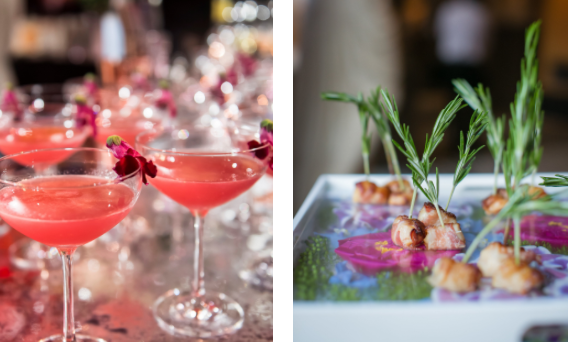 Caiger & Co.
A relatively new caterer to us here at LCE, Caiger & Co. have been superb in providing creative culinary ideas for our events. Again based in London, they work on the ethos of beautiful, seasonal, bespoke and luxury food. Their faves this summer are;
Cocktail: Raspberry and Peach Negroni with fresh thyme
Dish: Grilled purple sprouting broccoli, black venus rice, miso and cashew dressing. (This is great to serve with a soy, honey and star anise rolled pork belly on tamarind and sweet potato puree with black sesame tahini dressing!)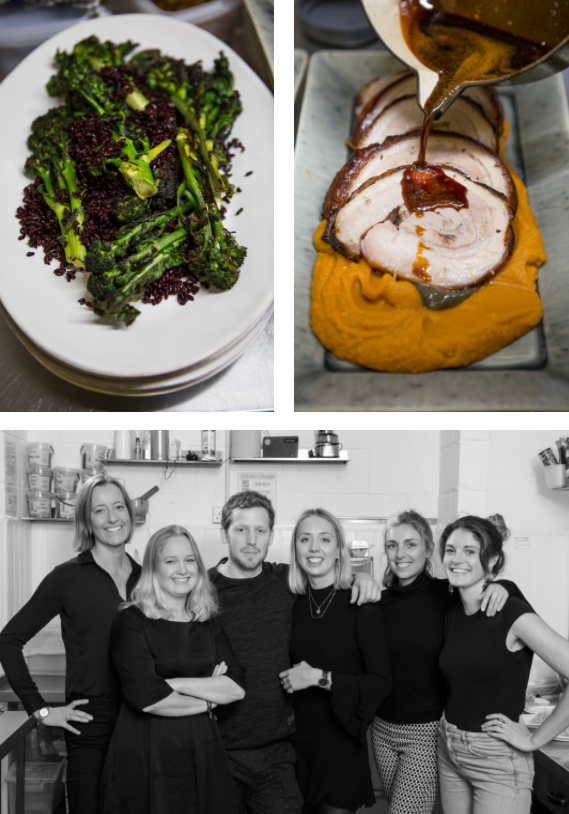 Rachel Wells Food
Based in Oxfordshire, not far from our LCE HQ, Rachel Wells provides grace to any occasion with exceptional food, creative presentation and effortless elegance. She works with both corporate and private clients around the Home Counties and London area. We can't recommend her highly enough as her food really is out of this world! Her faves this summer are;
Cocktail: A Negroni served with orange zest
Dish: a scrummy chicken tray bake with summer vegetables, pesto and herby cream cheese!